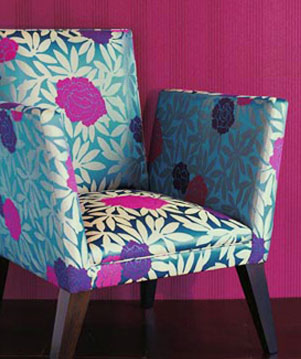 May Interior Décor specializes in various types of window treatments and other home improvement products such as wallpapers and carpets. We also offer upholstery services for worn out and outdated sofa sets and arm chairs. Established back in 1989, we have since become a respected and trusted partner to home and business owners alike.
Our clients can rest assured that they will get only the highest quality products and
most reliable services from May Interior Decor.
Our wide range of products provide our clients with a myriad of choices until they find what exactly fits their need. Our excellent customer service ensures smooth transactions from the beginning up to the very end of each project. Furthermore, we believe that customer satisfaction starts in achieving convenience.
We want our clients to feel comfortable and confident with us.
For this reason, we make it a point to go to where our clients are to discuss their needs and requirements instead of waiting for them to come to our office. The best part is that we offer all of these at very competitive prices.
We are dedicated to ensuring that our clients get the most value out of their money.
Get only the best of window treatments, carpets, wallpapers, and upholstery services because you deserve no less. Ready to find what you need?
Click here
.